"Music for inert repetitions", Galerie Artists Unlimited, Bielefeld, Germany, 2000
see also: Construkcion in Process, Bydgoszcz, 2000, Repetitions, ON Gallery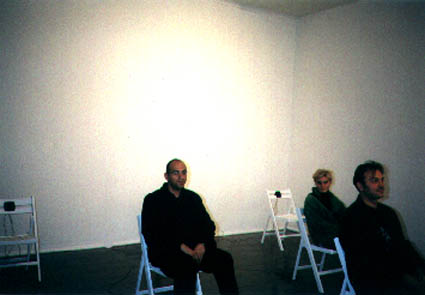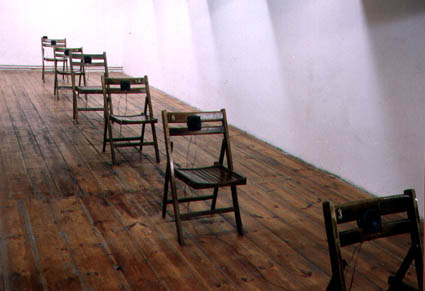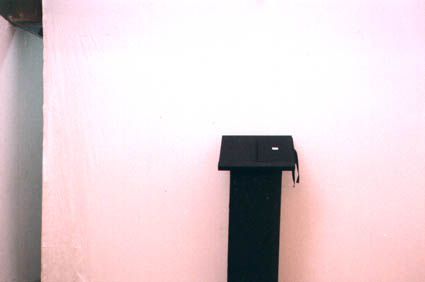 The series of light-sensitive books based on a record of one heart-beat scanned into line in a music score and transform on photographic and still light-sensitive paper. The light-sensitiveness of used materials makes the notation changing, disappearing, at the same time revealing fingerprints of its users.
Black lecton joined with a chair, loudspeaker
Sound
: one heartbeat being repeated in a loop, which one cannot only hear but also feel while reading the book.